Crispin Blunt praises payback scheme
Justice Minister Crispin Blunt visited a community payback project in Worcester to see first hand how offenders are being punished.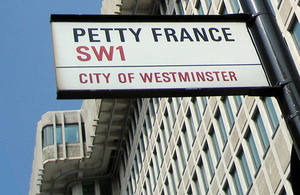 Mr Blunt saw the work led by West Mercia Probation Trust, where a team of offenders have been clearing a private road which has been used for drug taking.
He said: 'We need to make community payback more punitive.
'Here in Worcester this is a good example.'
He added: 'At West Mercia they have developed a strong partnership with the local authority to nominate schemes.
'This is an approach which needs to be taken across the whole country.'
Hands-on work
Offender Calvin Davis was sentenced to 150 hours of unpaid work at the end of last month for stealing fireworks and taking a mountain bike.
The 20-year-old said: 'I have just come out of prison and I find this sort of thing very beneficial for me. It is hands-on work and it helps to keep me fit and healthy.
'It is also doing work which benefits people in the local community.
'I'm doing something to help people rather than causing them trouble.'
Published 15 March 2011