News story
Criminal justice reform promised
Policing and criminal justice minister has laid out plans for creating a system based on principles of freedom, fairness and responsibility.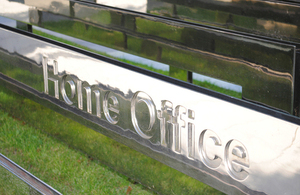 An 'ambitious' programme of reform was promised by Nick Herbert as he set out the new government's approach to law and order in a speech today.
Addressing the Policy Exchange, the policing and criminal justice minister said that the principles of freedom, fairness and responsibility which underpin the coalition government's programme will guide the new approach.
Personal responsibility
'Individual and social responsibility,' said Mr Herbert, is the 'most important principle that we will apply'. He said that the government will insist that offenders pay back to society and victims by working in the community and earning their release from prison.
This should be matched by a 'resurgence in community activism … encouraging communities to share responsibility for making their neighbourhoods safer'. He pointed out that there had been a decline in participation over the years - in the 1950s, for example, there were nearly five times the number of special constables as today. 
He promised an 'evidence-led approach' to change in criminal justice policy, saying that a review of the toolkit for antisocial behaviour 'will ensure that agencies have effective measures to tackle it'.
Keeping costs down
However, he warned that reform must 'be married with the reality of the fiscal position'. The criminal justice system, he said, will play its part in reducing spending by £17bn as laid out in this week's budget. Reforms in legal aid, the court service estate and greater efficiencies made by police forces will help contribute.
Published 23 June 2010