Criminal checks on people working with children scaled back
More than nine million people working or volunteering with children and vulnerable adults will no longer need to be monitored by the state.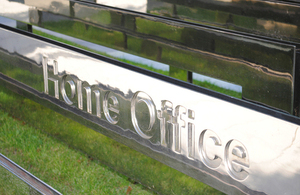 The government today unveiled plans to scale back the vetting and barring scheme (VBS) and criminal records regime to common-sense levels while ensuring vulnerable groups are appropriately protected.
 
The proposals, which come after a comprehensive review of the existing system, include:
merging the Criminal Records Bureau (CRB) and Independent Safeguarding Authority to form a streamlined new body providing a proportionate barring and criminal records checking service
a large reduction in the number of positions requiring checks. Only those working closely and regularly with children and vulnerable adults will need them
portability of criminal records checks between jobs to cut down on needless bureaucracy
a end to a requirement for those working or volunteering with vulnerable groups to register with the VBS and then be continuously monitored 
stopping employers who knowingly request criminal records checks on individuals who are not entitled to them
The government will also keep the scope of CRB checks under review to ensure that they are not putting people off volunteering.
Hard-won British liberties
Deputy Prime Minister Nick Clegg said: 'The Freedoms Bill will protect millions of people from state intrusion in their private lives and mark a return to common sense government.
'It delivers on our commitment to restore hard-won British liberties with sweeping reforms that will end the unnecessary scrutiny of law-abiding individuals.
 
Home Office minister Lynne Featherstone added: 'I feel the changes that are now being made strike the balance between our own personal liberties whilst ensuring vulnerable people are protected.'
Necessary changes in law will be included in the Protection of Freedoms Bill. Subject to parliamentary approval, the Bill is expected to become law by early 2012.
The new regime would be introduced as soon as possible after this.
Published 11 February 2011