News story
Court of Appeal increases indecent assault sentence
The Court of Appeal today imposed a sentence of 3 and a half years' imprisonment on Marie McCarthy for indecent assault of a 15 year old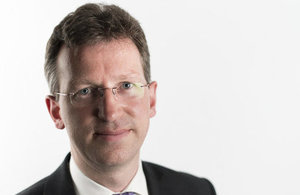 Marie McCarthy was convicted of four counts of indecent assault on a male person at Liverpool Crown Court in October. She received a sentence of imprisonment for 21 months, which was suspended for 2 years.
This sentence was referred to the Court of Appeal under the Unduly Lenient Sentence scheme by the Solicitor General, Robert Buckland QC MP, who today said:
"I referred the case to the Court of Appeal as I felt the original sentence failed to fully reflect the seriousness of the crime, which involved Marie McCarthy grooming and indecently assaulting a person who was significantly younger than herself many times over a period of five weeks.
"I hope this immediate prison term sends a strong message that crimes of this nature will not be tolerated and that male and female victims and perpetrators will be treated equally before the law."
Published 18 December 2015