News story
Court Funds Office: change to interest rate for basic accounts
The Court Funds Office is changing the interest rate payable on funds held in the basic account to 0.1% with effect from 6 June 2016.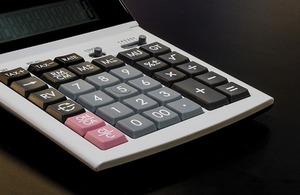 The rate was previously 0.3%.
The basic account holds funds paid into court in respect of civil court cases in England and Wales.
For more details, contact the Court Funds Office.
Published 26 May 2016