News story
Countdown to Farnborough International Airshow
From 14 to 20 July the UK Space Agency will be at the Space Zone at the Farnborough International Airshow.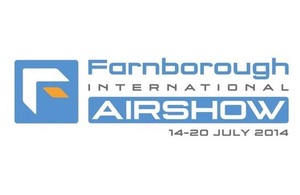 Although best known as a tradeshow and airshow for the aerospace industry, space plays a significant role at the event. This year, 25 organisations, including the UK Space Agency and European Space Agency, will be exhibiting in the Space Zone in Hall 3.
One of the main attractions this year will be the double-decker sized, full scale model of Alphasat, located outside the Space Zone. Launched last summer, Alphasat is the largest satellite ever built in Europe and is owned and operated by a UK company.
The UK Space Agency is hosting 16 organisations on the UK space sector stand. These globally competitive companies will be showcasing what makes the UK 'the place for space'. Representing the cutting edge of UK business, they will demonstrate the range of activities in the sector from spacecraft manufacture and hardware production to developing software and space services.
The Space Day Conference, held on Tuesday 15th July, has become a stalwart of the airshow. A number of exciting announcements are lined up over the course of the week with updates posted on social media @spacegovuk and on this website.
A programme of industry-led seminars has been scheduled to highlight selected topics from the space sector, relevant to the visiting aerospace, aviation, defence and security commercial communities as well as civil and military delegations. These seminars have been supported by UK Trade and Investment, CGI, Telespazio Vega and the Satellite Applications Catapult. Please visit the UK Space website for more information and to register.
British European Space Agency astronaut Tim Peake will be visiting the show on Futures Day (Friday), Saturday and Sunday. If you are visiting over the weekend make sure you visit the Space Zone for a chance to learn more about space and meet an astronaut.
Published 3 July 2014