Councils to get 100% help to clear up after floods
The Government has set out the help that it is giving to councils following the record breaking rainfall over recent weeks that has had a devastating…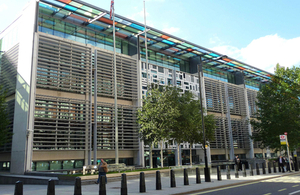 The Government has set out the help that it is giving to councils following the record breaking rainfall over recent weeks that has had a devastating effect on many parts of England.
Ministers in the Department for Communities and Local Government said that they would look sympathetically on councils where they have costs as a result of the floods, and announced that they would reimburse councils for 100 per cent of their clearing-up expenditure under the Bellwin scheme. Councils have a vital role, along with the emergency services, in responding to such events.
Local Government Minister Bob Neill said:
I know that many households and businesses have been disrupted by the floods that have affected parts of the country. That is why we have announced that we will reimburse councils 100 per cent of their costs under the Bellwin scheme which will help councils clear-up streets removing debris from roads and footpaths, shore up buildings and remove dangerous trees.

I am writing to all councils affected to see what practical support they need and the Government is continuing to monitor the situation carefully.
The activation of the Bellwin scheme was announced in a Written Ministerial Statement to Parliament by the Environment Secretary Caroline Spelman, recording that:
The Secretary of State for Communities and Local Government is activating the Bellwin Scheme of Emergency Financial Assistance to help local authorities with their immediate costs associated with protecting life and property in their areas. Exceptionally, the scheme will reimburse local authorities for 100 per cent of their eligible costs above threshold. This is in recognition of the particular circumstances around these floods and will give the affected local authorities assurance that such costs will be reimbursed. Government officials will also be discussing the recovery arrangements with local authorities in the areas affected.
Councils, police, fire and National park authorities are eligible for Bellwin reimbursement when they have spent more than 0.2 per cent of their calculated annual revenue budget on works that have been reported to the Department as eligible for grant.
The Government has decided that on this occasion it will reimburse 100 per cent of the costs above the threshold, instead of the standard 85 per cent as stated in the Bellwin scheme guidance.
Images
Published 10 July 2012