Councillors being given more powers than ever to become local champions
Local Government Minister Grant Shapps today outlined how radical new legislation will make councillors more powerful than ever before and help…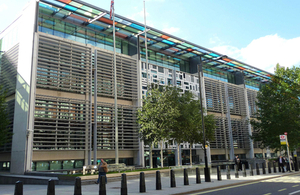 Local Government Minister Grant Shapps today outlined how radical new legislation will make councillors more powerful than ever before and help them become local champions.
He launched a national search for talented 'school gate mums and dads' to step forward and make real change to real lives in their communities.
Watch a video of Grant Schapps' announcement
The Localism Bill, to be published shortly, will help place councillors centre stage in their communities with more clout than ever before to get things done for the people they serve on a whole range of issues. Measures will include freeing councillors from restrictions that prevent them from championing local issues, allowing councils to return to the Committee system meaning all councillors are directly involved in decision-making and a new simpler and transparent standards regime ending the system that Ministers believe fuelled petty and malicious complaints.
So Mr Shapps launched a new talent show called 'Your Community Needs You' - a search for community champions, people with the X Factor who have a track record of getting things done in their area. He is encouraging them to put their names on the ballot papers for next year's local elections.
He today kicked off this search for local stars by encouraging 'school gate mums and dads' - people with energy and passion, people who know what needs doing and are used to going out and doing it - to bring their skills and experience to bear and consider standing for election.
Mr Shapps argued that for many, becoming a councillor is the last thing on their mind, and that they will have previously been put off by the steady erosion of power of councillors and the endless restrictions placed on them in recent years.
But with the pressing need to get the nation's finances back on track every community faces tough choices and needs talented people who are part of their community to make these decisions. Mr Shapps said there has never been a better reason or time for these talented people to put themselves forward.
Mr Shapps made clear his admiration for those existing councillors who despite the restrictions placed on them have continued to champion their communities. But with these restrictions set to become a thing of the past, the Minister said he wants to see a new generation to join this army of community champions.
In a speech to parents and students at Bishop's Hatfield School Grant Shapps said:
There are tens of thousands of people across the country - like the 'school gate mums and dads' - already doing great things for their local area. They have a track record of getting things done - whether fundraising, volunteering as Governors or running clubs.

They have energy, passion, know what needs doing and go out and do it, and are networked like never before. But many would have never considered being a councillor and would be put off by the petty rules and mindless bureaucracy too often associated with being a councillor.

Times are changing and Government is ending Whitehall's iron grip over local communities - pushing power down from Whitehall to your Town Hall and from Downing Street to your street.

Local councillors will be placed centre stage with more clout than ever before to get things done for the communities they serve. After years of tying the hands of local councillors we are now setting them free.

But we need talented people who can seize the opportunities this seismic shift in the balance of power presents. So my message to school gate mums and dads and other community champions is clear. Your Community Needs You. I know this talent show might be less glamorous than the X Factor but if you win the prize is huge. You will be able to make real changes to real lives in your own community.
Images
Images are available from the DCLG Flickr channel (external link).
Notes for editors
According to the National Census of Local Authority Councillors 2008:
Most councillors (68.4 per cent) were male, 30.8 per cent were female (0.8 per cent did not respond)

The average age of councillors is 58.8

96.6 per cent of councillors were white and 3.4 per cent from ethnic minority backgrounds.
Twitter
Keep up to date with the Department by following us on Twitter (external link).
Media enquiries
Visit our newsroom contacts page for media enquiry contact details.
Published 7 December 2010