Press release
Could you be a member of the Independent Agricultural Appeals Panel?
The Rural Payments Agency (RPA) is looking for new people to join the Independent Agricultural Appeals Panel.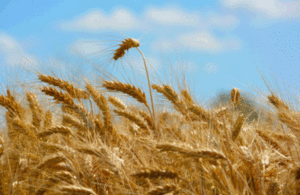 Appeals panels meet to independently consider appeals from farmers and traders against decisions made by the RPA in administering the various schemes that it operates, and makes recommendations to the Farming Minister for his final decision.
RPA Customer Director Justin Chamberlain said: "We have made significant improvements in the service we provide to customers in recent years and our complaints and appeals process has been overhauled, making it easier than ever before for farmers to raise concerns with us.
"We now resolve most issues quickly and very often at the point at which they are raised.
"However, it is important that there is a sufficient pool of people across England to act as panellists when customers do appeal against decisions the Agency has made."
The Agency is looking for a pool of 30 panel members. Applications close on 16 June 2014.
Full details about the role and how to apply can be found on the GOV.UK site under Public Appointments.
Background:
The Rural Payments Agency's work helps the Department for Environment, Food and Rural Affairs (Defra) to encourage a thriving farming and food sector and strong rural communities. The RPA makes Common Agricultural Policy (CAP) support payments, traces livestock and carries out inspections.
It manages more than 40 schemes, paying farmers and traders more than £2 billion each year. To administer such a wide range of schemes and meet EU requirements it manages information on more than two million land parcels.
Under the new CAP, which comes into effect from 2015, farming, wildlife, rural businesses and the wider economy in England are set to benefit from £15 billion in funding. Defra is developing CAP schemes to reflect the new requirements including those relating to greening, the active farmer test, hill farmers and young farmers and a new online service to help everyone who wants to apply for CAP funds to do so in a quick and simple way.
Defra, working with the RPA, Natural England and the Forestry Commission is determined to implement the CAP in a way that is as simple, affordable and effective as possible. At each step of the countdown, information will be made available to help people understand how the new CAP will affect them, and what they need to do, and by when, to move as smoothly as possible to the new schemes and online service.
Media only contact: Adam Fisher, RPA Press Office, 01189 687104, Adam.Fisher@rpa.gsi.gov.uk
Published 3 June 2014