News story
Costs and dangers of independence highlighted in new report
Scottish Secretary comments on Scottish Financial Enterprise's briefing paper on independence.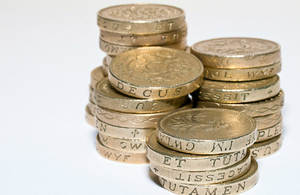 The 'costs and dangers from independence' for Scotland's financial sector were highlighted in a briefing paper published by Scottish Financial Enterprise today.
Commenting on the report, Scottish Secretary Alistair Carmichael said:
It would be rash to ignore the expert views of the body for financial services in Scotland. We have a thriving financial sector because it is part of the UK and the security that brings.

Their report highlights the costs and dangers from independence for a vital sector supporting 200,000 jobs in Scotland.

Those proposing leaving the UK have no plan on currency, no plan for protecting our banks and offer no reasons why Scotland's financial sector would benefit from independence.

The concerns of the Scottish financial sector are shared across other businesses and sectors in Scotland. We cannot sacrifice Scotland's economic prospects because of the Scottish Government's obsession with independence.
Published 27 March 2014