News story
Contact details for holders of Marketing Authorisations, Animal Test Certificates and Veterinary Homeopathic Registrations
Up-to-date contact details for holders of Marketing Authorisations (MAs), Animal Test Certificates (ATCs) and Veterinary Homeopathic Registrations (VHRs).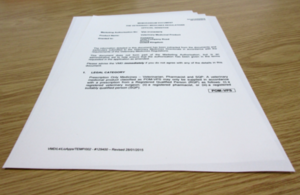 To ensure we reach the right people with our key messages, especially during EU Exit, please send us up-to-date contact details, including name, email address and telephone number, for the following people in your company:
General contact
Regulatory Affairs Manager (Main)
Regulatory Affairs Manager (Alternate)
QPPV (Qualified Person for Pharmacovigilance)
Other / alternate PhV contact
Batch Control Contact
Please include the official name of the authorisation holder and company number in your email.
If the same contacts relate to more than one legal entity, please state this in your email.
You may send us details of as many people as you think necessary, but please tell us their job title. We will delete all current contact information, excluding application contacts, and replace it with the new information.
Application contact information doesn't need to be provided.
If you would like us to send you a list of contacts that we currently hold for your company, please let us know. Email: i.morreale@vmd.defra.gsi.gov.uk
Published 31 January 2019