News story
Web incorporation service restored
Web incorporation service now restored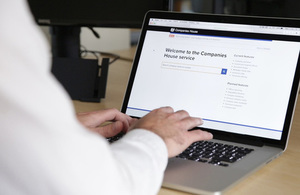 We are pleased to confirm that the planned maintenance on our web incorporation (WebIncs) service has now been completed.
WebIncs is now available to use as normal.
We apologise for any inconvenience.
Published 12 January 2015
Last updated 12 October 2015
+ show all updates
WebIncs now restored, following planned maintenance.
Message added to advice WebIncs will be temporarily unavailable
Contact centre notice republished
Notice updated - Systems restored.
Advice updated.
Technical difficulties update.
Notice updated.
Email system issues resolved. Update provided.
Email and telephone advice updated.
News item updated
Notice updated
Minor update. Service is improving.
telephony issue update
Update to news item. Technical difficulties resolved.
First published.