News story
Consumer Focus Wales: re-appointment of council members
They will commence their roles on 28 May 2011. Notes to editors: Marcus Longley is Professor of Applied Health Policy and Director …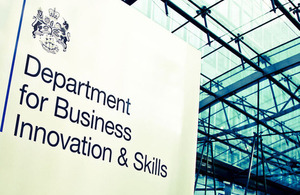 They will commence their roles on 28 May 2011.
Notes to editors:
---
---
Marcus Longley is Professor of Applied Health Policy and Director of the Welsh Institute for Health and Social Care at the University of Glamorgan. He was educated at the universities of Oxford, Cardiff and Bristol, and worked in the NHS for 14 years, in a variety of managerial and planning posts. He has been a Specialist Advisor to both the House of Commons Welsh Affairs Committee and the Welsh Local Government Association, and is a Board member of two third sector organisations. He is a member of the Welsh Assembly Government's Self Care Board, and was elected a Fellow of the Faculty of Public Health of the Royal Colleges of Physicians in 2008.
Eifion Pritchard joined the Denbighshire Constabulary in 1961 and was appointed Assistant Chief Constable of Dyfed Powys Police. He was awarded the Queen's Police Medal in the 1997 birthday honours and retired as the Deputy Chief Constable in 1998. On retirement he was appointed Chair of the Wales Ambulance Service and then became Chair of Postwatch Wales until its cessation in 2008. Eifion was appointed to the Audit Committee of the Older People's Commissioner for Wales in 2009. He was also a Council Member for the Welsh Consumer Council for 4 years.
Dr Malcolm Smith is a freelance writer on wildlife, environment and travel. He was a Member of the Board of The Environment Agency from 2004 - 2010 where he took particular responsibility for Wales's issues, and he chaired the Agency's Water and Land Use Advisory Group. He took early retirement in 2004 from The Countryside Council for Wales where he was Chief Scientist and its Deputy Chief Executive. He was also a Council Member for the Welsh Consumer Council for 4 years.
You can find out more information on Consumer Focus Wales here:
http://www.consumerfocus.org.uk/wales/

The Government has carried out a review of the landscape of consumer protection bodies to rationalise their functions and eliminate confusion and duplication, strengthen local delivery, and produce a more effective service for consumers at a lower cost to the taxpayer.
The Government will publish a consultation shortly with proposals to streamline and reform the UK's consumer protection bodies. Most consumer enforcement will pass to local authority trading standards. For details, see BIS Press Notice and Secretary of State Vince Cable's Statement of October 14 here:
http://nds.coi.gov.uk/content/Detail.aspx?ReleaseID=415972&NewsAreaID=2
BIS's online newsroom contains the latest press notices, speeches, as well as video and images for download. It also features an up to date list of BIS press office contacts. See [http://www.bis.gov.uk/newsroom](http://www.bis.gov.uk/newsroom) for more information.
Notes to Editors
Contact Information
Name BIS Press Office Job Title
Division COI Phone
Fax
Mobile
Email NDS.BIS@coi.gsi.gov.uk
Name Olivia Campbell Job Title
Division Department for Business, Innovation and Skills Phone 020 7215 5363 Fax
Mobile
Published 27 May 2011