Press release
Consultation seeks views on Alkane Energy permit application
Alkane Energy UK Ltd have applied for an environmental permit to drill at a site in Rufford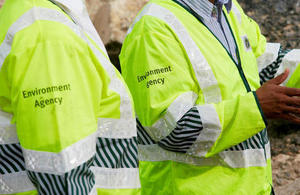 Alkane Energy UK Ltd has applied to the Environment Agency for an environmental permit under the Environmental Permitting (England and Wales) Regulations 2016 for a site at Rufford Hills Farm, off Rufford Lane, Rufford, Nottinghamshire.
As part of this exploration the company plan to carry out the drilling of a borehole to extract gas from old mine shafts.
This is a well-established technique that the company use at several sites in the area, with the gas then converted into electricity.
The Environment Agency is seeking views from the local community and interested groups on the application. The application documents have been placed online for people to view and provide comments.
A spokesperson for the Environment Agency, said:
We insist that where a permit is required our standards are met and that we have evidence that the process can take place safely. We will thoroughly assess the application to ensure that people and the environment are protected.
The consultation runs from 31 May 2018 until midnight on 28 June 2018.
People now have the chance to comment on the proposals by emailing pscpublicresponse@environment-agency.gov.uk or you can post you response to:
PSC The Land Team Quadrant 2 99 Parkway Avenue Sheffield S9 4WF
Published 1 June 2018