Consultation on secure estate for young offenders
A public consultation on the future shape of the youth secure estate was launched by the Ministry of Justice and the Youth Justice Board.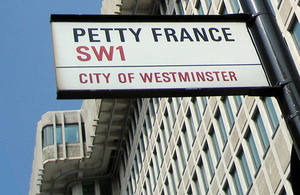 A fall in both youth crime and the number of young people in custody means the secure estate has been going through a period of change.
The consultation asks for people's views on a proposed strategy for the organisation of the under-18 secure estate for the years 2011/12 to 2014/15 including:
Principles and priorities governing the secure estate
Developing enhanced units to better meet the particular needs of young people
Reorganising the estate in response to decreasing demand
The regime for young people in custody
The longer-term future of the secure estate
The consultation forms part of the Government's aim to ensure better outcomes for young people and the community.
Published 19 July 2011