Consultation on new third sector fund
A new fund that will benefit a range of small to large civil society organisations will be launched by DFID this year.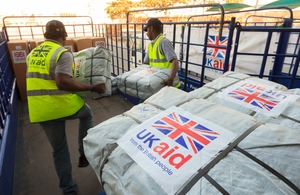 The objective is to support poverty-fighting groups who focus on delivering the Millennium Development Goals - targets to improve the lives of the world's poorest, adopted in 2001.
As part of developing the Fund, DFID is inviting views from those with an interest in civil society funding.
The Fund is being designed with two initial funding windows, tailored to different types and sizes of organisations:
Innovation Grants: for small UK-based civil society organisations (CSOs) with an annual average turnover of less than £500,000 encouraging innovative approaches to poverty reduction.
Impact Grants: for UK-based organisations working on poverty reduction programmes at larger scale in one or more poor countries.  This window will also be available to locally registered CSOs in countries where DFID has a country office. 
The grants would total £40 million in the first year.
In a letter to CSOs, Secretary of State for International Development, Andrew Mitchell, said:
"The UK Government is committed to establishing a new results-focused Poverty Impact Fund. This will help support poverty-fighting groups deliver against the Millennium Development Goals.
"We know that there are many potential partners with experience and expertise relevant to the Fund. Your insights and views are needed to ensure that the Fund is designed in a way which best meets the needs of poor people.  I would like to hear from as wide a range of organisations and individuals as possible on what you think of the proposals."
Published 29 July 2010