News story
Consultation begins on Newport passport office closure
The Identity and Passport Service (IPS) today announced plans to enter into consultation to reduce the size of the organisation.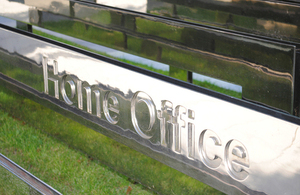 Areas where current expenditure is not justified have been identified, and today's proposal would see the passport office in Newport being closed.
This would take the number of regional passport application processing centres from five to four, and reduce staff numbers by around 300.
IPS will still have locations in Wales and continue to provide a service in Welsh, including applications in Welsh and correspondence in Welsh.
Great regret
Chief executive Sarah Rapson said: 'It is never pleasant to implement changes which means jobs are lost, but IPS is taking these steps to ensure it makes the best possible use of taxpayers' money.
'It is with great regret and reluctance that we are consulting on closing our Newport office. But by improving efficiency in the passport application processing network, IPS can be smaller and still deliver good customer service and a secure, internationally respected passport without additional funding from the taxpayer.' 
Detailed review
A detailed internal review of its resources has shown that IPS currently has too much capacity which could only be resolved by closing a processing centre.
Analysis found that closing the Newport office would result in the greatest reduction of spare capacity at the lowest cost to the taxpayer.
The proposal will now be the subject of formal consultation with unions.
IPS will do everything it can to avoid compulsory redundancies and is working with the Wales Office to try to minimise the impact on the region.
Published 8 October 2010