World news story
Consular staff visit SW Uganda
Outreach visit was part of regular programme of engagement with the British community in Uganda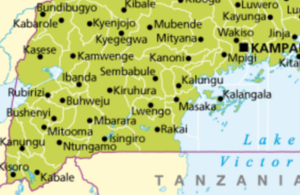 From 20 to 22 July, the British High Commission's Vice Consul, Mr Chris Majugo, visited south west Uganda, and held meetings with our network of Consular Wardens, and with the British community.
The Vice Consul's programme included meetings in Masaka, Mbarara, Kisoro, Kabale, Kasese and Fort Portal, where he gave in-depth presentations on the consular services the High Commission provides to British nationals.. Members of the British community in Uganda had the opportunity to ask questions of the Vice Consul, about our consular provision, as well as the wider work of the High Commission.
The High Commission's consular section maintains a regular programme of "up country" visits throughout Uganda, which enable consular staff to engage with our customers nationwide.
Published 24 July 2015