World news story
Consular and visa section in Peru will be closed
The Consular and Visa Section at the British Embassy in Lima will be closed to the public on Thursday 12 September.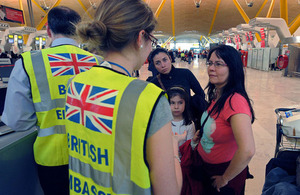 The Consular and visa section in Lima will be closed on Thursday 12 September due to a whole day crises exercise.
In case of any real emergency involving a British citizen while we are closed, please contact our main telephone number (51-1) 6173000, and your call will be properly re-directed.
Published 11 September 2013