Press release
Construction opportunities take centre stage at Brokenshire's latest Business Advisory Group
The fifth Business Advisory Group saw James Brokenshire meet construction representatives from across NI.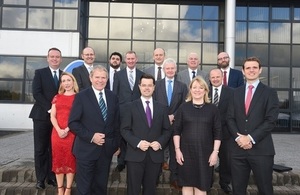 Representatives of the NI construction industry gathered today at Keystone Group, Cookstown, for a discussion on challenges and opportunities for the construction sector in Northern Ireland.
Today's session was the fifth meeting of the Secretary of State's Business Advisory Group. The meeting was a further opportunity for Mr Brokenshire to reaffirm the government's commitment to strengthening the NI economy and to gain direct insight and guidance on the immediate and long term economic priorities facing the Northern Ireland construction industry.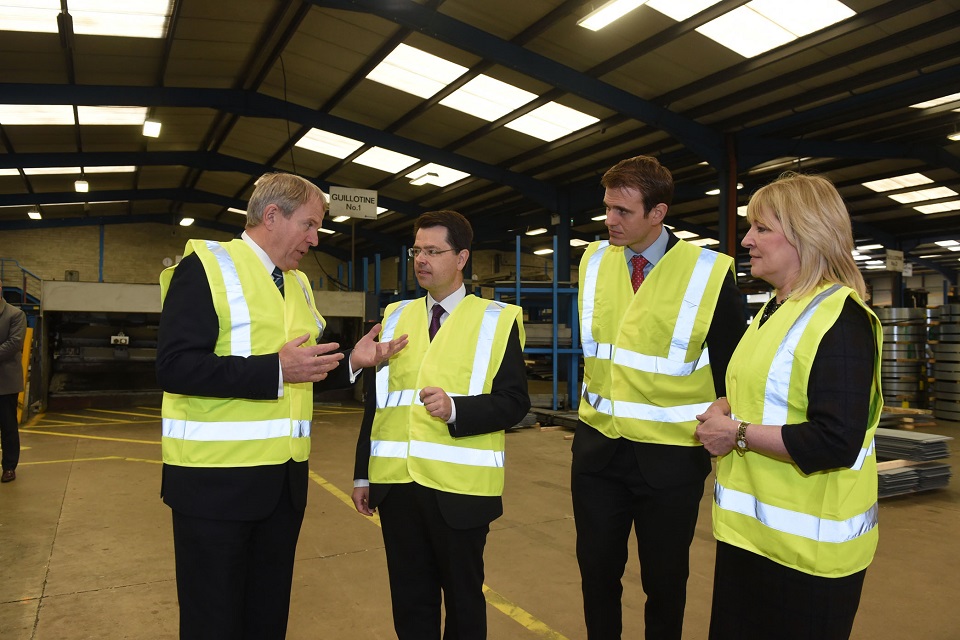 The meeting also allowed the Secretary of State to listen advice and guidance from the sector on the NI priorities for the UK's Industrial Strategy and on the potential impacts and opportunities that EU exit will bring.
Key facts:
The NI construction sector is long established with some 12,000 firms employing around 30,000 people.
Construction accounts for around 10% of Northern Ireland's total output.
The total volume of construction output in Northern Ireland in the second quarter of 2016 increased by 4.1% compared to Q1 2016 and was 3.3% higher compared to the same quarter in 2015. This is the third consecutive quarterly increase in overall construction output.
The increase in the overall output in the latest quarter was accounted for by a 7.4% increase in new work.
In Q2 2016, infrastructure output increased by 8.5% and there was also an increase in other work of 4.8%.
Secretary of State for Northern Ireland James Brokenshire said:
The construction sector is vital for those who work in it and rely on it, and for the Northern Ireland and UK economy as a whole. Today's discussion was extremely valuable.
I will continue to listen intently to business here to ensure priorities, challenges and opportunities in Northern Ireland are properly understood, as we build an economy that works for everyone.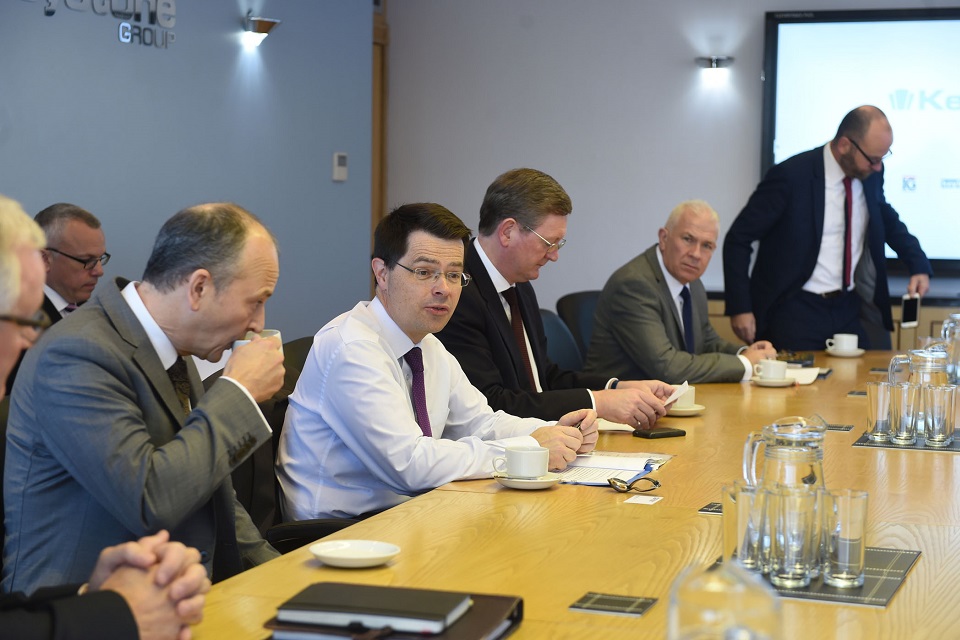 Speaking after the event Sean Coyle, Chairman of the Keystone Group, said:
Keystone was honoured, as one of the significant manufacturing companies in our area, to host the meeting between the Secretary of State and NI construction sector businesses on the ongoing Brexit situation.
The recent vote to leave the EU has already thrown up considerable challenges and we enjoyed hearing from the Secretary of State how he and the UK Government plan to address those challenges.
Published 13 October 2016