News story
Construction and the low carbon challenge
According to a new report the UK construction industry must undergo huge change to meet the low carbon challenge.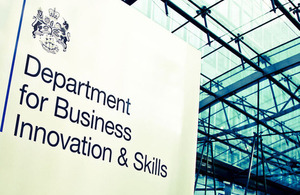 The report, published by the Innovation and Growth Team (IGT) said the construction industry had engaged positively with the sustainability issue with many examples of cutting-edge practice.
Read the report here

But the Climate Change Act calls for the net UK carbon account in 2050 to be at least 80% lower than the 1990 baseline, which will require a 'quantum change' in the industry's response to this challenge.
Watch Construction Minister Mark Prisk, Minister for Energy and Climate Change Greg Barker and the Government's Chief Construction Advisor Paul Morrell explain the challenges and the next steps:
The report highlights four themes that government and industry need to engage on to rise to the carbon challenge:
The potential size of the market - meeting the UK's commitment to reducing carbon and other greenhouse gas emissions will affect every aspect of the built environment.
Opportunities for SMEs - transforming the built environment to low carbon could provide the industry with a 40 year programme of work and act as a springboard to growth for more than 200,000 small businesses in the sector.
The wider green economy benefits - the green economy represents an area of substantial potential growth for the UK.
Stimulating demand - there would be little point in developing the necessary capacity and skills if the demand for low carbon was not there. Government and industry need to work closely together to identify the best ways to stimulate the market for low carbon and energy efficiency measures.
Links
Published 30 November 2010