World news story
Congratulatory statement of Ambassador Asif Ahmad on the Bangsamoro
British Ambassador Asif Ahmad, released a statement following the signing of the Comprehensive Agreement on the Bangsamoro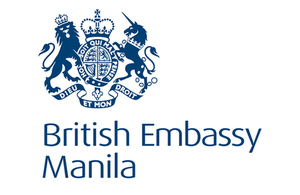 Today's signing of the Comprehensive Agreement on the Bangsamoro (CAB) was a fantastic occasion. The presence and support of Christian, Lumad and Muslim representatives from Mindanao as well as Senators, Congressmen, civil society and the international community and media, all underscored the significance of this historic peace agreement. Given Malaysia's important role facilitating the talks, it was fitting that amidst the tragic disappearance of Malaysian Air flight MH370, Prime Minister Najib and Tengku Abdul Ghafar were able to attend and witness the signing. The CAB is a truly Filipino solution to the conflict that will not just bring benefit to Mindanao but to the country as a whole and of which all Filipinos can be proud.

It is moments like these that diplomats strive for and few have the privilege of being a part of a moment of history. I applaud everyone, including colleagues from the UK who have made a contribution to peace.

Successfully implementing this agreement will demonstrate the Philippines' increasing political maturity, its ability to accomplish things that have been intractable in the past and its potential to emerge as one the world's economic powers. The Bangsamoro has the opportunity to develop best practice for other parts of the Philippines and other countries where there is a history of strife, including in the historic roles being played by women in this process. Those who will eventually assume key roles in the Bangsamoro will carry the hopes and wishes of the nation on their shoulders. They will be judged not by the importance of their positions, but by the tangible improvements they bring about in the daily lives of citizens. There will undoubtedly be challenges ahead, but with the continued commitment, courage and creativity that has made this agreement possible the dividends of peace will inevitably be realised.
Published 27 March 2014