Congratulations to the National Apprenticeship Award 2014 winners and the top 100 apprenticeship employers
Employers and individuals came together at Birmingham's LG Arena to recognise the nation's top apprentices and apprenticeship employers.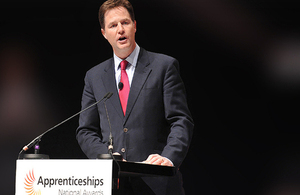 Six companies, three apprentices and one former apprentice received awards in the National Apprenticeship Awards 2014, last night (Thursday 13 November), with categories ranging from the Unilever Award for Higher Apprentice of the Year to the Virgin Trains Award for Newcomer SME of the Year.
The award winners, representing a range of sectors and regions, fought off competition from over 1400 entrants to receive their awards and were congratulated by Deputy Prime Minister Nick Clegg.
Deputy Prime Minister Nick Clegg said:
Good quality apprenticeships create a fairer society by giving hard working young people the chance to aim for their dream job whilst playing their part in building a stronger economy for Britain. This year's winners are an inspiration. They show that apprenticeships are an incredible opportunity to gain the skills and knowledge you need to succeed.
Around half a million people a year take the chance to learn whilst they work and we are on track to celebrate a fantastic milestone – the two millionth apprentice since 2010. So my message to business is don't stop now – take on an apprentice and invest in new talent.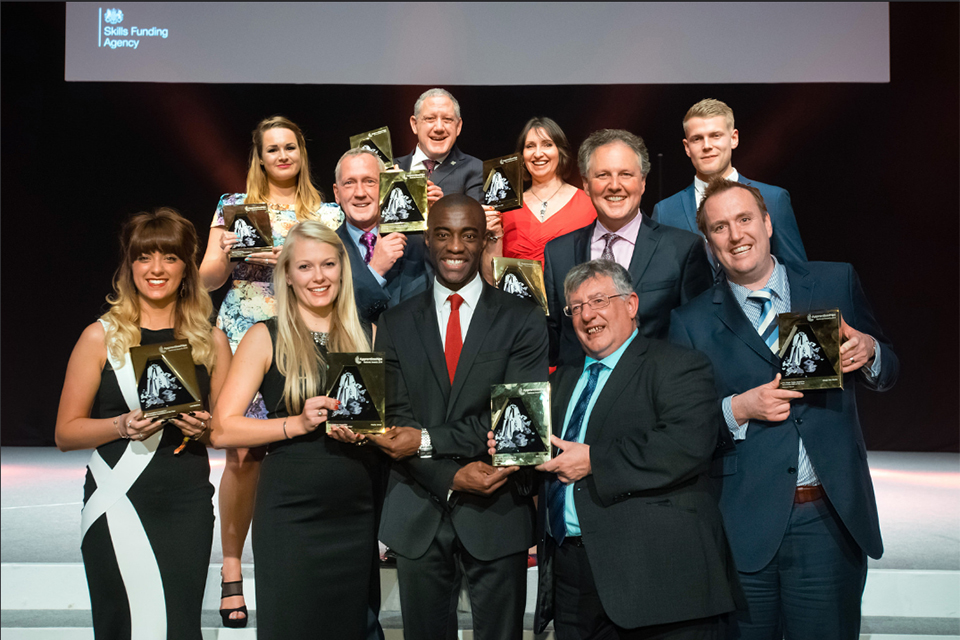 The Awards, now in their eleventh year, recognise excellence in two areas: businesses that grow their own talent with apprentices and apprentices who have made a significant contribution to their workplaces.
This year there was also a special recognition award for the armed forces, reflecting this year's Centenary commemorations which mark 100 years since the start of World War One. The three armed forces were present at the event and received their awards on behalf of every apprentice throughout the Royal Navy, RAF and Army.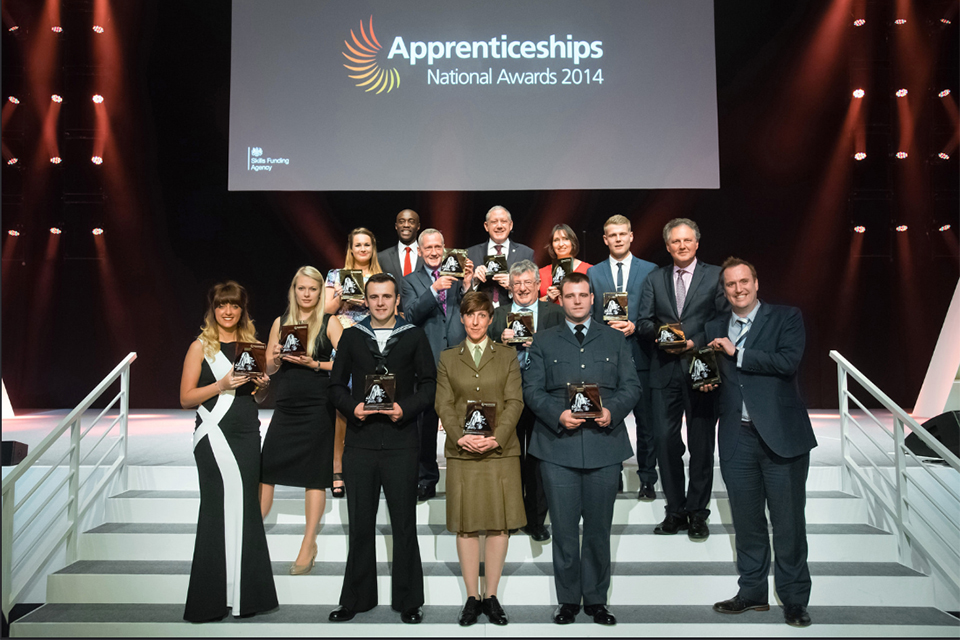 Winners included Hayley James, Release Manager at IBM, who was crowned the Unilever Higher Apprentice of the Year 2014 after impressing a panel of judges from the employment and skills arena.
Hayley, 22, from Midhurst in West Sussex, said:
I chose to do an apprenticeship because I truly believe that there is no better way for me to achieve the career I want. Within 3 years I have already accomplished so much more than I could have possibly imagined. I aspire to become a future CEO of IBM and will be proud to say how I achieved all of this from being an apprentice. I hope to use this award to show people who may have misconceptions about apprenticeships that there is no difference between me and a graduate and raise the profile of apprenticeships, showing others what a fantastic opportunity it is.
Congratulations also goes to the Top 100 Apprenticeship Employers which were also announced last night. The list of Top 100 employers is compiled annually by the National Apprenticeship Service in partnership with City & Guilds and recognises excellence in businesses that employ apprentices. It features the most exceptional apprenticeship employers from all of the National Apprenticeship Awards employer categories and showcases the breadth of employers who now offer apprenticeships.
The Deputy Prime Minister continued:
The Top 100 Apprenticeship Employers have clearly demonstrated how apprenticeships have a major part to play in building great businesses. I would encourage more businesses across England to follow these shining examples and find out how apprenticeships can help them build a skilled, motivated and highly qualified workforce. For the Top 100 Apprentice Employers recognised in 2014, their great achievement clearly outlines why apprenticeships deliver the skills that young people and the economy need.
Skills Minister Nick Boles congratulated the award winners on their success:
The National Apprenticeship Awards are proof that businesses large and small really can reap the benefit of growing their own talent and that young people can succeed with an apprenticeship at some of the nation's leading companies. I congratulate all the winners and wish them the very best for the future.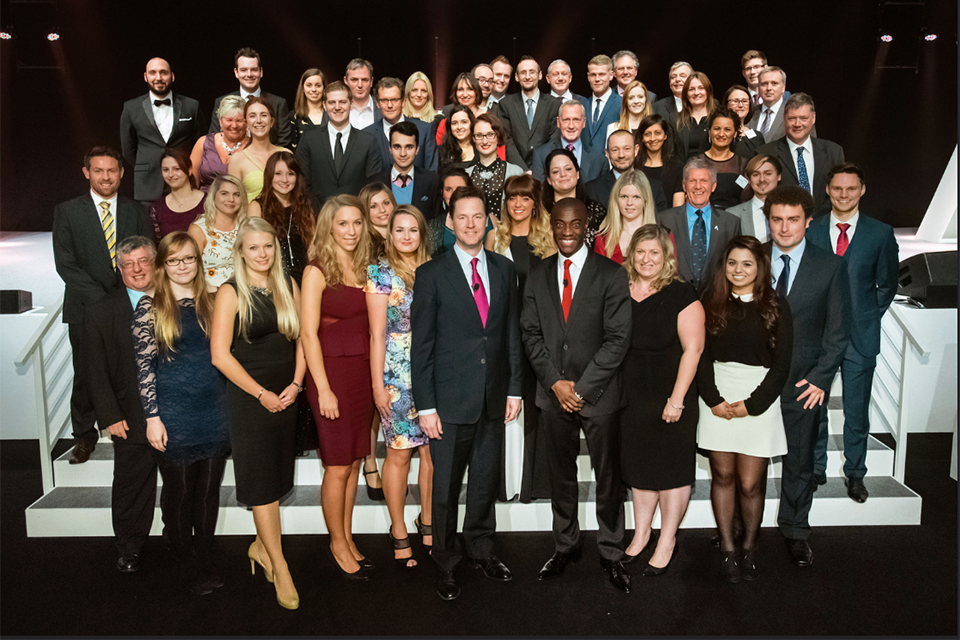 Sara Caplan, Partner, PwC, Top 100 Apprenticeship Employer and winner of the Rolls Royce Newcomer Large Employer of the Year 2014 category, added:
We're always on the lookout for talented people, irrespective of background or the career path they choose. Our apprentices start a career with real responsibility, supporting high-profile client work and developing the skills to succeed in business through a two year development programme, with the opportunity to progress to the very top of our organisation.
Apprentices help generate client revenue in a way that delivers value for everyone involved and coaching apprentices is also helping to develop our people managers. We now hope to encourage more employers in our sector to recognise the benefits of employing apprentices through our role in the Accountancy and Management Consultancy Trailblazer projects.
Published 14 November 2014