World news story
Conflict, Stability and Security Fund invites bids for 2015/2016 in Russia
The British Embassy Moscow is now inviting bids for project funding from the Conflict, Stability and Security Fund for projects starting on 1st of June 2015.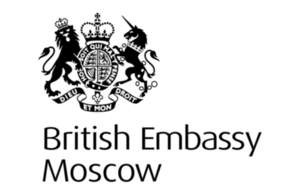 In Russia, the Conflict, Stability and Security Fund aims to reduce the potential for violent conflict in the North Caucasus region by investing in upstream conflict prevention and by creating an environment that is more conducive to the resolution of conflicts.
Projects can be targeted at civil society, local or national level government. Projects should be either based in the North Caucasus, or directly related to conflict resolution in the region.
Criteria for Bidding
Projects must be aligned with the UK Government's Building Stability Overseas Strategy and must contribute to one or more of the following outcomes:
Improve efforts and measures to counter radicalization and extremism in the North Caucasus.
Improve the promotion and understanding of Human Rights in the North Caucasus. Please note that we do not fund humanitarian or development work from the Conflict, Stability and Security Fund.
Projects should:
Seek to deliver a concrete change in the status quo that is sustainable in the long term;
Be based on a sound understanding of the conflict dynamic, human rights and a clear 'theory of change';
Where possible, work in parallel with pre-identified partner organisations across boundaries / borders;
Demonstrate good value for money (including a maximum of 10% of administrative costs);
Be open to external audit.
Who may bid?
In order to be eligible, your organisation or agency must be a non-profit legal entity or a registered non-governmental organisation, and must demonstrate that it has:
Experience in confidence-building / conflict resolution projects.
Previous experience working with international agencies / organisations, preferably in community-based confidence building projects.
Proof of NGO registration and profile (able to provide all necessary documents of legal registration and taxpayer identification)
Sufficient technical, financial, human and logistical capacity.
The Bidding Process
Applicants are invited to submit a short concept bid using the following template CSSF Concept Bid Template (MS Excel Spreadsheet, 16.3KB) (in English language). Please do not expand the boxes.
Concept bids should be sent to murad.tangiev@fco.gov.uk indicating 'CSSF Bid' in the subject field. The closing date for concept bids is Monday 13th of April 2015.
Selected bidders will then be invited to develop their concept into a full project bid. You will be notified by Monday 20th of April, if you are invited to do so. The deadline for full bids will be Monday 4th of May 2015.
Please note that an invitation to submit a full bid does not represent a commitment to fund, it merely indicates that we are interested in your idea and would like to know more. Bidding is competitive and only selected projects will receive funding. The FCO reserves the right to accept or reject any or all bids without incurring any obligation to inform the affected applicant/s of the grounds of such acceptance or rejection. Due to the volume of bids expected we will not be able to provide feedback on unsuccessful bids. About the Conflict, Stability and Security Fund (CSSF)
From April 2015, the Conflict, Stability and Security Fund (CSSF) will replace the previous Conflict Pool fund. Under the CSSF, the UK will continue to address the short term effects of conflict in many different areas of the world whilst also continuing our long-term work to build civil society and public institutions that will bring enduring stability and ultimately prevent conflict re-occurring.
Published 27 March 2015