World news story
Condolences on the passing of Sir Richard Haynes
Condolences offered on the passing of Sir Richard Haynes by British High Commissioner, His Excellency Paul Brummell.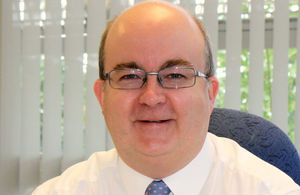 I was sorry to hear this morning of the death of Sir Richard ('Richie') Haynes, who served with such distinction both as a politician, including as Minister of Finance and as leader of the Opposition, and through an equally distinguished parallel career in medicine.
The south coast boardwalk is one of my favourite places in Barbados, offering a wonderful opportunity both for exercise and to enjoy the beautiful coast. It is apt that this boardwalk bears the name of the distinguished Barbadian Sir Richard Haynes.
My condolences to his wife Dr. Carol Jacobs, to his family, friends, colleagues and the Government and people of Barbados.
Published 24 June 2013