Companies set to LINC with Dounreay
Dounreay's innovative new scheme to help small and medium enterprises (SMEs) is live.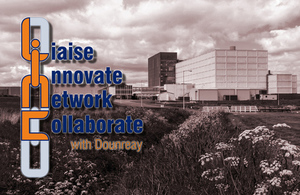 Companies are being invited to LINC together and support Scotland's largest decommissioning project thanks to an innovative new scheme designed to increase the number of small and medium enterprises (SMEs) delivering clean-up work at Dounreay.
Up to 5 companies will be invited to help understand and develop the best proposal for size-reducing all of the machinery and components that will need to be removed from Dounreay's Prototype Fast Reactor (PFR) – the largest to be built at the Caithness site.
It is the first of several opportunities expected to be advertised as part of an initiative encouraging SMEs to LINC – liaise, innovate, network and collaborate – with Dounreay.
Published 6 September 2017