Companies House free accounts data wins international award
Companies House receives recognition for its world-leading approach to open data, following the release of accounts data for UK companies.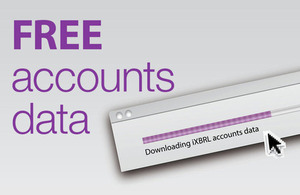 Companies House was amongst a handful of organisations recognised at the 2014 XBRL International Conference in Orlando. It was named winner of the 2014 XBRL International Project Excellence Award for Innovation in XBRL and Open Data for their contribution to the success of the XBRL (eXtensible Business Reporting Language) standard.
Presenting the award at their head office in Cardiff, XBRL International CEO, John Turner said:
Congratulations to Companies House on receiving this award. Making structured data about business performance freely available on such a wide scale is a significant achievement and should foster competition, innovation and improve the information available to society.
A big thank you to Companies House for setting an example to others looking to adopt XBRL for their own purposes, using open data in the public interest.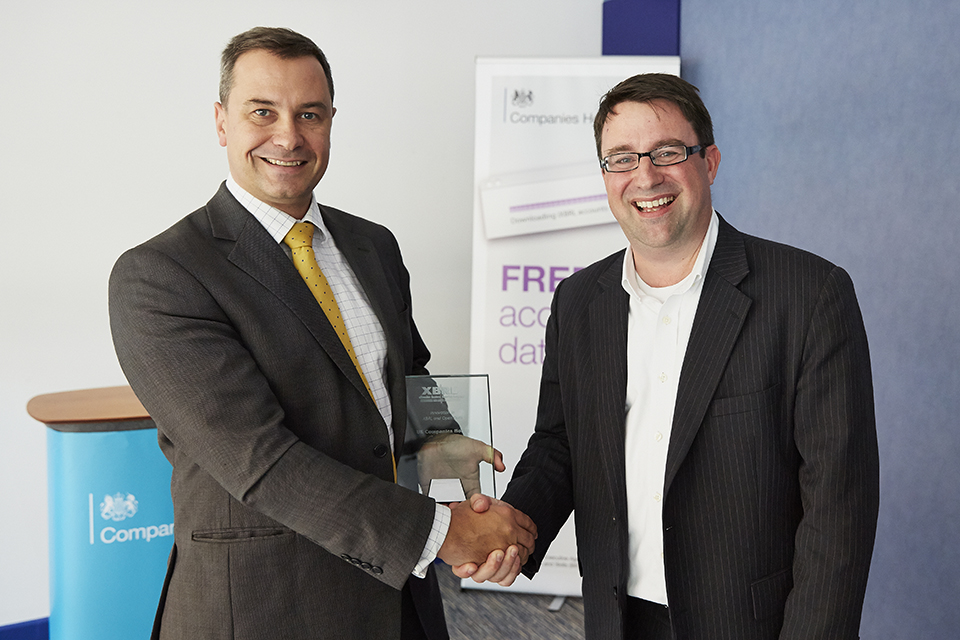 Companies House released the statutory accounts in open data format allowing users greater opportunity, increasing transparency and making data analysis more flexible and efficient. Since the accounts data was released in November 2013 it has been downloaded more than 25,000 times, giving access to more than 1.9 million sets of accounts for UK companies, proving how valuable this information is to users.
The service, which is free of charge, is updated daily and offers an easy-to-download file containing the individual iXBRL or XBRL data of all accounts registered electronically the previous day. A year's worth of previous data is also available in monthly files.
Tim Moss, Chief Executive of Companies House said:
We are delighted to have won this Innovation Award, and are extremely proud to have produced the first free accounts database in the world. We firmly believe that by making the accounts data openly available, we are actively encouraging innovation and creating greater transparency to stimulate growth.
Published 7 October 2014