News story
Companies encouraged to consider nuclear opportunities
The 2016 'Meet the Buyer' event is taking place in Dunblane on June 22.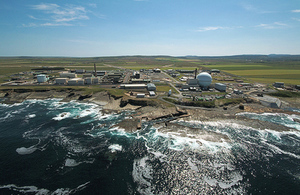 The one-day event is part of the Nuclear Supply Chain project, aimed at encouraging Scottish companies to move into the nuclear business, and companies are urged to register early.
This year's event will include presentations of business opportunities from major nuclear contractors, the opportunity to network, and a business exhibition which will provide an opportunity for companies to promote their products and services.
The project is funded by Scottish Enterprise and Highlands & Islands Enterprise, and is managed by TWI. More information is available in the flyer.
Published 20 June 2016