Community low carbon heating scheme launched
£8m community scheme under the Renewable Heat Premium Payment (RHPP) opens to applications today Winners of £10m social landlord competition…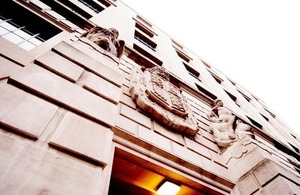 £8m community scheme under the Renewable Heat Premium Payment (RHPP) opens to applications today
Winners of £10m social landlord competition  2012 revealed
Low carbon heating scheme for communities open to applications today
Community groups up and down the nation will be able to bid for a share of £8million to install low carbon heating like solar thermal panels, biomass boilers and heat pumps into homes in their local area. From today, community-based organisations including community co-operatives, voluntary groups, social enterprises and development trusts will be eligible to apply.
Energy and Climate Change Minister Greg Barker said:
"Clean green generation at a local level is a key part of our energy future and I hope that communities of all shapes and sizes will get on board and take advantage of all this scheme has to offer." 
Phillip Sellwood, CEO at the Energy Saving Trust said: 
"Working together can make the process of upgrading to renewable heating easier and more affordable for everyone. This scheme will provide a great opportunity for community groups to prove once again that they can have a real impact in reducing carbon emissions and energy costs in their homes, whilst empowering communities to be more sustainable."
Community groups will need to submit a first stage application to the Energy Saving Trust by 7 September 2012. Applications will be judged on a range of criteria, including the project's vision, potential benefits for the local area, potential partners and any relevant experience of delivering similar projects.
The Department of Energy and Climate Change (DECC) expects to support between 50 and 100  projects with the £8million fund and will announce the winners in December this year.
Winners of social landlord competition revealed
DECC has today also announced winners of this year's £10million RHPP social landlord competition, helping to get low carbon heating  systems into the homes of thousands of social housing tenants. 
Registered providers for social housing across Great Britain such as local authorities and social housing associations were able to bid for up to £175,000 of the £10million pot of money. 
Energy and Climate Change Minister Greg Barker said:
"It's great to see there's so much enthusiasm for the second year of our social landlord scheme.
"These projects will help install three times more low carbon heating systems in tenants' homes across the nation than last year's scheme, helping even more people move away from expensive old heating systems to low carbon alternatives."
72 successful projects have been selected on their value for money, type of fuel being replaced, energy savings secured and track record on delivering similar initiatives.  The highest number of winners are located in the South West area and projects will need to be completed by 31st March 2013.
Notes for editors:
The application form will be available to download from the EST website from 2pm and more details can be found on the RHPP page of the DECC website.
'Community' is defined as a project led by a not for profit organisation for community benefit. See scheme guidance for more information on eligibility criteria.
Eligible technologies include biomass boilers, solar thermal panels, ground source heat pumps, air to water source heat pumps and water to water source heat pumps.
Communities with proposed projects that pass a first stage assessment process will then be invited to work up their proposals with support.  The proposals will be assessed in the autumn on a range of criteria including value for money, innovative nature of the plans and opportunities to develop projects in the future.  Successful projects will then be awarded a share of the £8million up for grabs.
This competition is open in England, Scotland, and Wales.
Communities who have already received funding under the LEAF scheme may be eligible to apply for support under the RHPP community scheme.
2011/12 social landlord winners Last year's scheme helped get 948 green heaters into 914 social tenants' homes
More details on the Renewable Heat Premium Payment scheme can be found on the EST website 
Case studies from some of the social landlords who participated in the first Renewable Heat Premium Payment Social Landlords' competition, can be found here on the EST website
Published 24 July 2012