Communities get the chance to make their mark on the Olympic Park
Everyone will have the chance to become a part of London's history after the 2012 Olympic Games in a competition for the public to name the …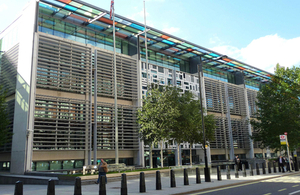 Everyone will have the chance to become a part of London's history after the 2012 Olympic Games in a competition for the public to name the five neighbourhoods in the future Queen Elizabeth Olympic Park.
The 'Your Park, Your Place' competition is asking the public to suggest names that reflect the history and character of the Park, from its recent past as a manufacturing centre to its aspirations for the future. Entries that inspire a sense of local character and history will give the local community a real sense of ownership over the Park.
The Olympic Park Legacy Company's plans for the five neighbourhoods vary, with some areas focused on residential and leisure use, while others could become business hubs or play host to cultural attractions, venues and events.
Olympic Legacy Minister Bob Neill said:
This competition will leave a tangible legacy for generations to come. I hope that having a chance to name areas within the Olympic Park will mean that people already living there can make sure their local knowledge and identity helps form the character of their area. It's a fantastic opportunity for communities to have a real sense of ownership of the Olympic Park and  I look forward to judging the many and varied suggestions.
To help people get a feel for the new neighbourhoods the competition website (see related links, top right) includes an interactive map with details of the areas' histories and of plans for their future.
People have eight weeks to make their suggestions to the Olympic Park Legacy Company at www.legacycompany.co.uk/competition/ (external link).
Published 23 March 2011