Communities asked to contribute their views on powers for new elected mayors
Cities Minister Greg Clark is asking the residents of 12 English cities to contribute their views on what powers they would like an elected …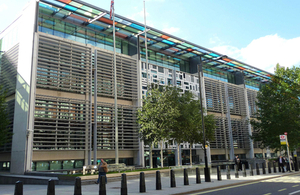 Cities Minister Greg Clark is asking the residents of 12 English cities to contribute their views on what powers they would like an elected mayor to be able to exercise on their behalf.
In May 2010, the Coalition Agreement set out Government's commitment to create directly elected mayors in the 12 largest English cities outside London, subject to confirmatory referendums and full scrutiny by elected councillors.
Leicester has recently elected a Mayor. The Government is now planning for referendums to take place in 11 other cities - Birmingham, Bradford, Bristol, Coventry, Leeds, Liverpool, Manchester, Newcastle upon Tyne, Nottingham, Sheffield and Wakefield - in May 2012.  Where people vote in favour, the city will move to an elected mayor.
The Government is seeking to ensure that these elected mayors have powers that are properly suited to local circumstances. Rather than imposing a standard set of powers, the Government is launching a consultation to give local people a say over what they would want a mayor to be able to do on their behalf.
The consultation invites people who live and work in the 12 cities to contribute their views on the proposed approach for giving powers to city mayors, the powers that should be transferred, and on how mayors can best be subject to local scrutiny.
Mr Clark said:
English cities aren't just home to millions of people; they are cultural powerhouses and economic dynamos. Cities will play a crucial role in driving and sustaining our economic recovery, and I will do everything in my power to help them thrive.

Evidence from London and beyond shows the difference elected mayors can make. They can provide strong and visible leadership, and take the tough decisions needed to attract jobs and investment for the future.

Every city has its own unique needs, identity and character. There's no such thing as a "one size fits all" mayor - they should be able to do whatever it takes to get to grips with the local challenges and help their city flourish. That's why I'm asking the people who live and work in our 12 largest cities - what could a mayor do for you?
Notes to editors
1. The consultation document 'What can a mayor do for your city?' is available at www.communities.gov.uk/publications/localgovernment/mayorsconsultation. The consultation runs until 3 January 2012.
2. A 2004 survey showed that 57 per cent of the public could name their elected mayor from a prompt list, compared to just a quarter who could name their council leader.
3. The Coalition Agreement set out a commitment to creating directly elected mayors in the 12 largest English cities outside London. The Localism Bill will give areas the right to have an elected Mayor. Following Royal Assent secondary legislation will be laid in Parliament which, if approved, will provide for these cities to hold mayoral referendums on the local Election Day in May 2012.
4. If a city votes in favour of having a mayor at its referendum, that that city will then rapidly hold an election for its first mayor. Mayors would be elected for four year terms.
5. The proposals in this consultation paper relate solely to the 12 cities, and Mayors elected in other places would not be affected by them.
Twitter
Keep up to date with the Department by following us on Twitter (external link).
Media enquiries
Visit our newsroom contacts page for media enquiry contact details.
Published 1 November 2011