World news story
Communications Training in Morocco
Under the Arab Partnership programme, the UK ran a training week for Moroccan communications professionals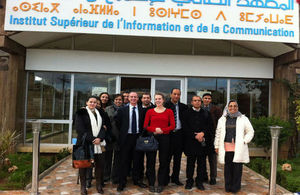 What is effective media monitoring? How can government use digital media in the 21st century? And what is the best way to communicate in a crisis? These were some of the questions discussed between Moroccan and British participants at a training session run in Rabat by the British communications consultancy Portland. Over four days, communication officers from various Moroccan Ministries received training on communication strategy, communication planning and coordination, media monitoring, crisis communication and finally digital and social media.
The project is being funded by the British Embassy in Rabat's Arab Partnership programme which aims to support the ongoing political reform process in Morocco – in this case by sharing ideas with Moroccan professionals on how to strengthen democratic debate through effective government communication.
The week of training was focused on practical exercises which allowed British and Morocan participants to exchange views. During one session, participants were asked to evaluate different scenarios and discuss the most appropriate communications response. Scenarios discussed ranged from a ministerial reshuffle reported in a blog, to an error in the cost of a draining system reported in a daily newspaper, to the degradation of tourists' security in Morocco in an international newspaper. Participants had to evaluate the source of the information, its political affiliation, the importance of the information and what damage would it have if no action was taken. Then they had to agree on the most appropriate government response, choosing between a phone call to the journalist, a press release, an interview with the minister or a press conference by the Minister.
The analysis of these scenarios prompted plenty of discussion and debate between participants, and gave the opportunity to exchange British and Moroccan perceptions and experiences on media relations. Participants left the course with some new skills and ideas, and a strengthened network of communications colleagues across the Moroccan government. As one participant commented, "we have done communications training before, but the pragmatic British approach adds something new!".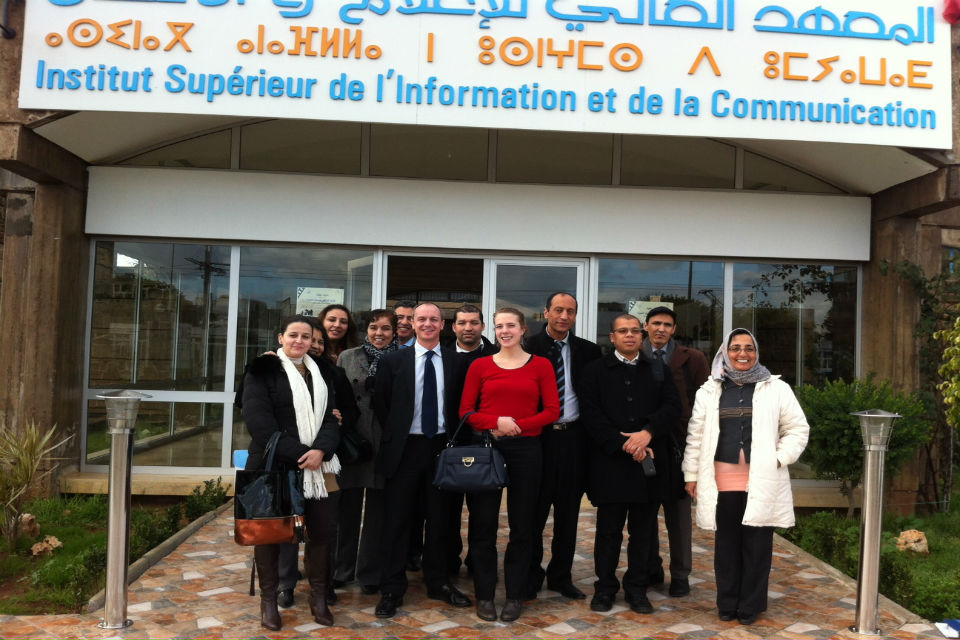 Published 31 January 2014