Commonwealth Day marked in Kuwait
Ambassadors from a number of Commonwealth countries in Kuwait met on 20 March at the residence of His Excellency the Ambassador of the United Kingdom to Kuwait, Mr Frank Baker.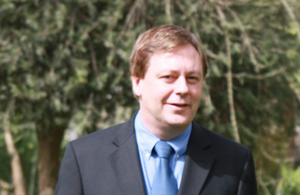 The Ambassadors discussed how Commonwealth countries could work together and what more could be done to improve links between the Commonwealth and Kuwait.
Links between Kuwait and Commonwealth countries are already very strong. Kuwait has close historic links with the UK since well before the signing of the 1899 treaty by Mubarak the Great. Trade between Kuwait and Pakistan and India goes back even further. The Kuwait Fund operates in a number of Commonwealth countries. Kuwait has long been active in Africa, which contains a strong contingent of Commonwealth countries, and has observer status at the African Union. Hundreds of thousands of expatriate workers from Commonwealth countries live side by side with their Kuwaiti friends and co-workers. Australia, Canada, the UK and New Zealand are popular destinations for Kuwaiti students.
The discussion focussed on how these links could be improved through using pan-Commonwealth organisations like the Commonwealth Business Council to create links between businesses, or some of the charitable and youth organisations to foster cultural exchange and youth partnership. All agreed that this work should be taken forward as appropriate and in cooperation with officials and civil society in Kuwait.
Published 28 March 2013