Common european sales law
Senior representatives from business, consumer, digital and legal organisations met to share views on proposed Common European Sales Law.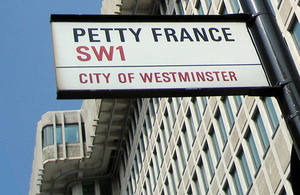 The  European Commission believe that their plans to create a Common European Sales Law will help make cross-border trade simpler for businesses and consumers. However, others claim that there is no need for change, and that the proposals may create uncertainty and confusion.
The Government has issued a Call for Evidence designed to help decide whether or not the proposals would benefit the UK, and inform the Government's response to the proposal. The event was part of that consultation process, which runs until 21 May 2012.
Minister of State, Lord McNally encouraged contributions to the public Call for Evidence, saying:
'A Common European Sales Law would affect a number of different sectors and it is important that they all get a say; from consumer organisations, businesses themselves to the legal profession. We need to ensure that any such proposal is practical for British business that it provides a high level of protection for British consumers and that it is a high-quality piece of legislation that achieves its aims in a practical way.'
Published 9 May 2012