News story
Committee holds seminar on referendums in the UK
On 22 November 2016, CSPL held a joint seminar with University College London's Constitution Unit on the impact of referendums in the UK.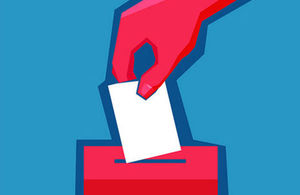 There have been four referendums in the last five years: Welsh devolution (2011); the Westminster electoral system (2011); Scottish independence (2014); and EU membership (2016), which have tested the legislative framework for referendums put in place in 2000.
Given its previous work in this area, the Committee is keen to work with UCL to draw lessons and consider whether current ideas around the role of referendums in UK politics and current practices for conducting referendums are optimal.
This seminar asked:
What are the problems?
How are referendums in the UK conducted?
Can we draw lessons from elsewhere?
What ideas are worth pursuing in the future?
The Committee invited individuals from a range of disciplines and positions to a broad discussion of these issues.
More details to follow and a transcript of the event will be provided.
Published 26 September 2016