News story
Commercialising quantum: extra £3 million available
Additional funding for UK businesses and researchers to realise the potential of quantum technologies brings total up to £9 million.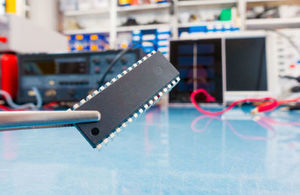 Up to £9 million is now available for UK businesses and research organisations to work together to understand the feasibility of quantum technologies and develop the market.
Innovate UK will invest up to £6 million, with an additional £3 million co-funding announced from the Engineering and Physical Sciences Research Council (EPSRC). It is being run as part of the UK National Quantum Technologies Programme, government's £270 million commitment.
The opportunities of quantum
The emerging quantum technologies sector is valued at £1 billion and offers substantial opportunities for innovative UK businesses.
We are seeking collaborative feasibility studies that improve understanding of the technical capabilities or quantum technologies, and the market for these products or services.
Your project could be:
technical, establishing the feasibility of devices that exploit quantum phenomena
non-technical, analysing future markets, applications or business models
Competition information
the competition is open, and the deadline for applications is 20 September 2017
projects must be collaborative, with either a UK business or research and technology organisation as the lead
projects should last between 3 months and one year
total project costs should be between £40,000 and £500,000
Published 28 July 2017