News story
Colombia trip for UK minister
The UK's relationship with Latin America is receiving a boost this week from a visit by Home Office minister James Brokenshire.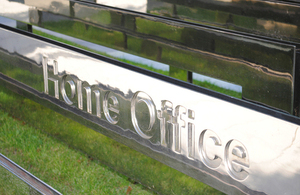 On his first foreign visit as crime prevention minister, he will meet his counterparts in Colombia, Peru and Venezuala to discuss how they are tackling the threat from illegal narcotics.
Focus on Colombia
Did you know that all the cocaine that ends up on UK streets originates in South America? Colombia is one of the largest producers of cocaine and is home to organised crime groups who control the trade. 
Counter-narcotics work with Colombia is an integral part of the government's drugs strategy. Colombia's recent efforts have seen arrest of high-profile drugs traffickers, seizures of tonnes of cocaine destined for the UK and mainland Europe, and the dismantling of organised crime networks.
The UK also supports Colombia's 'Shared Responsibility' campaign which aims to make cocaine users aware of hugely damaging ways their drug money is put to use - aswell as the environmental devastation caused by coca cultivation.
Coca cultivation in decline
There is evidence that this approach by international partners is getting results. The UN reports that coca cultivation in Colombia has declined significantly. Meanwhile, the wholesale price of cocaine across the EU is rising - up 25 per cent in the UK last year alone. 
Published 27 September 2010