News story
College opens to students on Solent Enterprise Zone
Hundreds of students have started courses at Fareham College's state-of-the-art training and education facility at the Solent Enterprise Zone at Daedalus.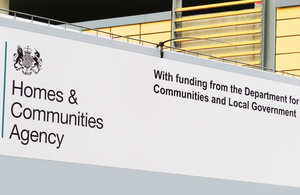 Around 885 students are the first to enroll at Fareham College's Centre for Engineering and Manufacturing Advanced Skills Training (CEMAST), helping it get off to a flying start.
The enterprise zone's flagship development has been designed and built to support high quality education and training for the engineering and manufacturing industries.
The opening of the £12 million facility follows a successful construction programme which was completed in less than a year. Local businesses also benefitted from the project; with more than 50 local companies involved including Hampshire based architects, Perkins Ogden and main contractor Leadbitter.
The opening has been welcomed by Local Growth Minister Penny Mordaunt, who visited the site on 12 September:
It is essential that we invest in young people now and equip them with the skills that they and British businesses need to thrive," she said.

The new college will allow students to pursue their dream careers and become future business leaders. This specially designed vocational course created in partnership with the industry and enterprise zone will not only help local young people reach their potential but compete in a competitive job market, as well as bringing widespread benefits to the local area. Innovative sites like Fareham support the government's long-term economic plan where enterprise zones are helping to build resilient economies. I offer my congratulations to everyone involved in this fantastic new facility.
Peter Marsh, Deputy Principal at Fareham College, said:
Fareham College is committed to supporting young people and adults develop the skills and experience to further their careers. The creation of the new Centre for Excellence in Engineering, Manufacturing and Advanced Skills Training has offered us the chance to work with employers to design both the curriculum and the facilities that truly meet their needs in the key growth sectors of aeronautical, marine, electronics, composites, automotive and manufacturing engineering.
The support of the LEP and HCA, and Hampshire County Council has enabled us to create an outstanding new centre which will at the heart of a new hub of advanced technologies; with lower land costs, grant funding and zero rates for the first few years the financial package was very attractive too. Despite concerns that the enterprise zone's location was more remote than our town centre campus, enrolments at this new specialist facility have already exceeded our initial targets and we are on course to be operating at full capacity within 2 years."
CEMAST has been created to support more than 900 learners, apprentices and employees per week, as well as create or safeguard jobs in the Solent area. Funding of £12 million was secured for the project from the government's Regional Growth Fund, Skills Funding Agency, Hampshire County Council and Solent Local Enterprise Partnership.
It has already attracted significant interest, with in excess of 80 engineering and manufacturing companies directly involved through their workforce development programmes.
Gary Jeffries, Chair of the Solent Local Enterprise Partnership, said:
We know from our local employers how desperate they are for well-trained engineers to support their growth and replace their ageing workforce, and the students now starting their training at the Centre will be the engineers of the future. An Innovation Centre is already being built next door to CEMAST and the 2 new facilities will complement each other and provide a real boost to the future of the zone.
Councillor Roy Perry, Leader of Hampshire County Council, said:
We want to help give Hampshire's young people the best chance we can and make sure that they can access education and training opportunities that will support their future skills needs, whether it is technical training, apprenticeship programmes or traditional academic courses. CEMAST is an excellent example of how the county council is working collaboratively to increase opportunities for young people, whilst also supporting the future skills needs of employers.
Kevin Bourner, Homes and Communities Agency (HCA) Head of Area, said:
Welcoming students to CEMAST is a major milestone for the Solent Enterprise Zone. The facility will bring jobs, opportunities and investment to the area and is a clear sign of the good progress that is being made across the enterprise zone thanks to the efforts of all partners involved. I've no doubt that the centre will add to the appeal that Daedalus has as a place where businesses will want to locate, invest and grow.
Published 15 September 2014