World news story
Collaborative applied research results in Chile (FONDEF)
From:

Part of:

Published:

22 April 2015

Last updated:

24 April 2015, see all updates
This was published under the 2010 to 2015 Conservative and Liberal Democrat coalition government
The Newton-Picarte Fund is a collaboration initiative to strengthen the research and innovation partnership between Chile and the UK.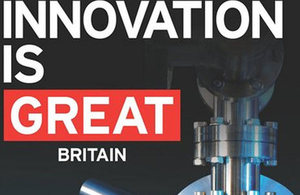 The Newton-Picarte Fund has three areas of work, or pillars: research, innovation and capacity building. The FONDEF and Regional Institutional links calls both belong to the innovation pillar and aim to support Chilean social and economic advances through industrial research and the commercialisation of technologies with a development impact. The projects are implemented jointly between Chilean and British researchers.
Under the Newton-Picarte Fund , the British Council contributed to the funding of the CONICYT FONDEF call for applied research. Three two-year projects, worth a total of £460,000, were selected. These projects include one initiative on biomass technology, one on the cultivation of edible seaweed, and one on genetic improvements to the disease resistance of farmed salmon. They involve collaborations with universities in Scotland, Wales, Northern Ireland and England.
Project:
Technological development in the attachment and settlement of carpospores in the culture of chondracanthus chamissoi (edible seaweed) in southern Chile.
Chilean University: Universidad Arturo Prat.
British University: Queen's University Belfast.
Project:
Development of a hybrid culture system for biomass production of "premium quality microalgae" for aquaculture and agriculture industry using wastewater in desert coastal areas."
Chilean University: Universidad de Antofagasta.
British University: Cardiff University (School of Biosciences); University of Southampton (Water Engineering Group.)
Project:
Development of an integrative strategy for the genetic improvement of resistance against salmon rickettsial syndrome (piscirickettsia salmonis) in salmonid species using molecular information.
Chilean University: Universidad de Chile.
British University: University of Edinburgh – Roslin Institute.
The FONDEF call was for the funding of joint research projects that build on previous research results to achieve results with significant socio-economic impact. The Programme finances applied research for proof of concept, modelling or small-scale or laboratory prototyping, or scientific and technological development to produce and evaluate research results that are close to final applications. The joint projects will have the benefit of working on Chilean national challenges, but sharing and transferring knowledge between the two countries.
As part of the collaboration between the British Council and CONICYT, a second call with FONDEF has recently opened. This call aims to support projects in two stages, from initial research (stage one) through to product development (stage two). This call is open to applications until 14 May 2015.
Further information
For more information about this call, contact Hayley Baker, Newton-Picarte Fund Officer, British Embassy, Santiago.
For more information about the events and activities of the British Embassy in Santiago, follow us on:
Document information
Published: 22 April 2015
Updated: 24 April 2015
Change of date for the application deadline of one of the calls.
Added translation