World news story
Colin Roberts discussed achievements of Ombudsman's office in Tajikistan
Colin Roberts, the Foreign and Commonwealth Office's (FCO) Director for Eastern Europe and Central Asia, concluded his visit to Tajikistan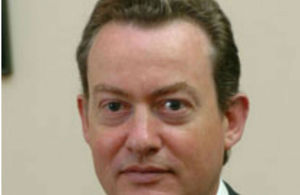 During his visit, Colin Roberts, met with Tajik Ombudsman, Zarif Alizoda, where they discussed the achievements of the Ombudsman's office in Tajikistan, such as the development of new legislature against domestic violence and the establishment of 9 public chambers in different regions of Tajikistan including Dushanbe.r. Roberts said that the Ombudsman's activity on the promotion of human rights is an essential institution for any state.
Mr. Roberts has also visited the Gorno-Badakhshan Autonomous Province (GBAO) to meet with regional governor, Qodir Qosimov. Both partiesdiscussed the current situation in GBAO and challenges that might face the region following the ISAF drawdown of combat troops from Afghanistan in 2014. Future cooperation, the contribution of the UK in the region's economic development, and support for border management were also discussed.In addition, Mr. Roberts met with representatives of civil society in GBAO and visited the cross border trade market.
Mr. Roberts held a meeting with the Chairman of the State Committee on Investments and State Property Management, Davlatali Saidov. Parties discussed investment climate in Tajikistan, Davlatali Saidov updated guest on steps of Tajik government on improving investment climate in the country. Mr. Roberts and Davlatali Saidov noted huge potential of Tajikistan on tourism.
Mr. Roberts later met with the director of the Tajik Drug Control Agency, General Rustam Nazarov, where they noted the sound bilateral relationshipbetween the Drug Control Agency and SOCA (the UK's Serious Organized Crime Agency). Mr. Roberts said he is familiar with the effective activities of the Drug Control Agency. Mr. Roberts will also visit the OSCE Border Management Staff College before leaving Tajikistan on Thursday.
Published 25 March 2013