News story
Cold weather payments due for most vulnerable in Wales, says Cheryl Gillan
All eligible people in Wales, including more than 150,000 of the most vulnerable Welsh pensioners, will be among those receiving £25 Cold Weather…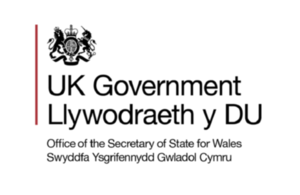 All eligible people in Wales, including more than 150,000 of the most vulnerable Welsh pensioners, will be among those receiving £25 Cold Weather Payments over the next 10 days, Secretary of State for Wales Cheryl Gillan announced today.
Cold Weather Payments totalling almost £4 million will be paid to an estimated 150,000 pension credit recipients in Wales. Payments will also be made automatically to disabled adults and children and families with children under five who receive an income-related benefit.
As freezing temperatures continue to grip Wales, Mrs Gillan said: "Cold Weather Payments provide vital reassurance to the most vulnerable households across Wales, so that they can afford to turn up the heating during this cold weather.
"We don't want people to worry about turning up their heating when temperatures plummet, as they have over the past few days. That's why the coalition Government took action in October to permanently increase Cold Weather Payments to £25 from the budgeted rate of £8.50.
Meanwhile Mrs Gillan also appealed to neighbours, friends and families to keep an eye on elderly relatives and neighbours across Wales during the cold snap.
She said: "Older people are especially vulnerable during snow and cold weather, so be a good neighbour or friend and check on them regularly to make sure they are safe and well and have everything they need through the cold weather period."
Across Britain around 4.1 million people, over 97% of those eligible, will receive the Payments, with an estimated total expenditure of £105 million so far this winter. Payments will be made automatically and directly into bank accounts of those who are eligible. 
Cold Weather Payments are made for each seven day period of very cold weather - if the average temperature has been recorded as, or is forecast to be, zero degrees centigrade or below over seven consecutive days.
Most pensioners will also receive Winter Fuel Payments, which will continue to be paid at the higher rate of £250 for households with someone aged up to 79 and £400 for households with someone aged 80 or over this winter.  Winter Fuel Payments are being issued at the moment.
Published 1 December 2010