Cold hard justice for criminals
Offenders have been shovelling snow and scraping ice in London over the last few days after winter weather hit the capital. Community Payback…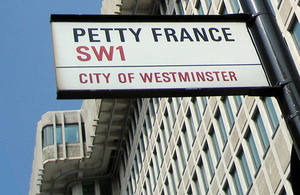 Offenders have been shovelling snow and scraping ice in London over the last few days after winter weather hit the capital.
Community Payback teams managed by Serco have been grafting on a range of tasks in freezing conditions, helping to repay the communities they have damaged.
At Charlton Park, in South-East London, a group cleared snow and black ice from the footpath after local people put the idea forward.
Justice Minister Jeremy Wright said:
'Projects like this show we are serious about making payback a swifter, tougher punishment.
'For the public to have confidence in community sentences, it is vital that offenders are seen paying back with hard work in the very communities they have damaged.'
Debbie Johnson from Serco said of the Charlton Park group:
'They have been working extremely hard while providing a valuable service for the community, proving that Community Payback can be a tough and credible punishment.'
Serco, with London Probation Trust, took over the contract for Community Payback in London last October saving taxpayers £25 million over four years.
More than 15,000 offenders are ordered to carry out Community Payback each year in London. Projects include renovating community centres, clearing rivers banks and removing graffiti from public spaces.
Published 22 January 2013