News story
Cocaine found in machinery by UK Border Agency officers
UK Border Agency officers have found drugs with a street value of £8.25m hidden inside industrial digger machinery.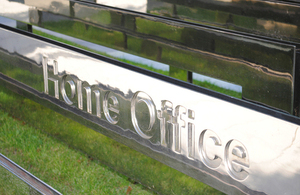 Sections of the machinery had been hollowed out and then filled with 145 individual packages of the Class A drug, totalling 166kg.
They were found by officers based at Tilbury, Essex in a container destined for Holland.
Extremely sophisticated operation
Marc Owen, director of border force central region of the UK Border Agency, said: 'Our operations are also extremely sophisticated, with highly trained officers using advanced intelligence gathering systems and the latest search equipment.
'The actions of our officers at Tilbury have prevented a massive quantity of cocaine from flooding the European market.'
Encased in resin
As well as stashing the drugs inside internal compartments within the machinery, the smugglers had taken further steps to conceal the container's real cargo.
In an attempt to evade detection by x-ray scanners the drugs had been encased in a thick resin within the machinery.
Despite these efforts, the images raised questions and the decision was taken to proceed with an in-depth examination.
'It was a labour intensive job that took more than two days to complete,' continued Marc Owen. 'Specialised cutting equipment was required to dismantle the machinery and then the solid resin had to be chiselled away to reach the drugs.'
Investigations continue
UK Border Agency investigators are now working with international law enforcement to investigate the group responsible for the origin and supply of this shipment of Class A drugs.
The drugs have been removed to the Queen's Warehouse at an undisclosed location.
Anyone with information about suspected smuggling should contact the UK Border Agency hotline on 0800 59 5000.
Cocaine seized at Tilbury on Flickr
Published 7 September 2010