Coating technologies for manufacturing: apply for business funds
Businesses can apply for a share of £2 million for studies into surface engineering and coating technologies for high-value manufacturing.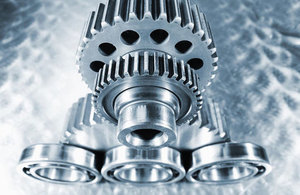 Innovate UK is to invest up to £2 million in innovative business studies into new surface engineering and coating technologies that will help the UK to lead the way in advanced manufacturing.
The competition covers new technologies that could enhance the way components perform, such as improved anti-fouling, corrosion-protection and wear-resistance.
These technologies will improve the UK's competitive advantage in advanced manufacturing and benefit industries such as aerospace, motor, energy and medical.
Coatings applied in the UK's advanced manufacturing industry are already worth £11 billion a year, and the sector represents a significant opportunity for further growth.
The competition aims to stimulate innovation in:
creation and evaluation of of innovative and accessible real-time process control technology
process informatics
improved characterisation techniques
the measurement of critical coating and surface properties
integration of existing surface engineering and coating technologies with digital manufacturing technology
Competition information
this competition opens on 11 January 2016, and the deadline for registration is at noon on 9 March 2016
projects must be led by a business working alone or in collaboration. At least one business in a project must be a surface engineering or advanced coatings company
we expect projects to range in size from total costs of £50,000 to £150,000 and for them to last 6 to 12 months
small businesses could receive up to 70% of their costs, medium-sized businesses 60%, large businesses 50%
a briefing event will be held in London on 19 January 2016. Additional events will be held in Belfast, Glasgow and Cardiff
Published 16 December 2015