Press release
Coalition Government will support Private Sector, Welsh Secretary tells CBI
Secretary of State for Wales Cheryl Gillan today told business leaders in Wales that the Coalition Government was there to support them and …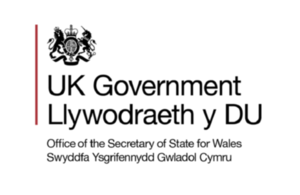 Secretary of State for Wales Cheryl Gillan today told business leaders in Wales that the Coalition Government was there to support them and not impose new burdens on business.
Addressing CBI members in Cardiff Mrs Gillan said that the Coalition Government was determined to turn the economy around but would need their help to do it.
Mrs Gillan said: "Your businesses, working across Wales, are providing jobs and investing in our economy and its future. You are the people who deal with the realities of profit and loss, of wage bills and of staffing decisions, rather than the often abstract figures of GDP and production indices.
"Our philosophy for Government is to be supportive rather than imposing new burdens on business; to reduce regulation and bureaucracy and recognise innovation and enterprise.
"After the longest and deepest recession since the Second World War, Britain needs to build a new economic model founded on the principles of freedom, fairness and responsibility. As many of our leading economists and financial experts have commented, the most urgent priority must be to tackle the record budget deficit. It is only by doing this that we can restore confidence in our economy and support the recovery.
"Despite a modest fall, the latest employment statistics highlight that Wales still has an unacceptable and heartbreakingly high rate of unemployment. We have the lowest Gross Value Added or GVA figures of any of the UK nations.
"In addition, we have UK wide problems in our banking system, and an unbalanced economy. An economy that has been built on public sector spending rather than private sector growth - and this Government needs to do everything it can to support a private sector recovery.
"We want to build an economy that works for everyone and to send the message out that Wales is open for business. We need to move into the sunlight of confidence and stability, rather than living in the shadow of debt and uncertainty."
Mrs Gillan added: "Next week's Budget will set out a comprehensive and credible plan to eliminate the bulk of the deficit over the course of this Parliament, providing the country with a credible plan to live within its means, just as businesses around the country are doing. The detail is for the budget but I can re-assure you that the main burden of deficit reduction will be borne by reduced government spending rather than increased taxes.
"There are difficult choices ahead, but, given our legacy, they are unavoidable. The prize of turning our economy around is well-paid jobs, thriving businesses and rising living standards which provide more for our families and let us move forward as a country. These are all things that Wales desperately needs.
"The private sector must be given the room to grow without direct Government intervention, in order that we build real and long-lasting prosperity for this country.
"My vision is of a prosperous Wales, where companies want to do business and want to base themselves. However I recognise that government cannot create that environment alone.
"We are taking our first steps in a long road to restoring good management of our public finances.  But we are all in this together. It is only by working together we can deliver a stronger, fairer society. A society that strengthens and unites this proud nation."
Published 18 June 2010