News story
CNC supports Oxford Pride
Members of staff from the Civil Nuclear Constabulary joined hundreds of people at the weekend to take part in Oxford Pride 2015.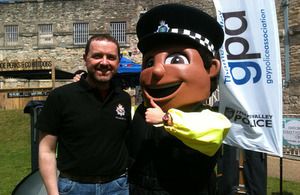 The Oxford Pride Parade celebrates the Lesbian, Gay, Bisexual and Transgender (LGBT) community and is part of an annual 10 day Pride Festival held in the city.
The parade on Saturday (6/6), culminated at the main event at Oxford's Castle Quarter where dancers, singers, community choirs, poets and speakers gathered for this year's theme 'Join With Us'.
Staff from CNC linked in with Thames Valley Police and South Central Ambulance Service (SCAS) to staff information stands at the event, giving members of the public the opportunity to find out about how the three organisations support their LGBT employees and the wider work they do to support LGBT communities.
Coral Taylor, Diversity Officer for the CNC, said: "The CNC is committed to supporting LGBT people and communities and events such as these provide a great opportunity for us to raise awareness and meet members of the public.
"We really enjoyed working with colleagues from Thames Valley Police (TVP) and the ambulance service and, as a national police force, will be attending more Pride events across the country throughout the year."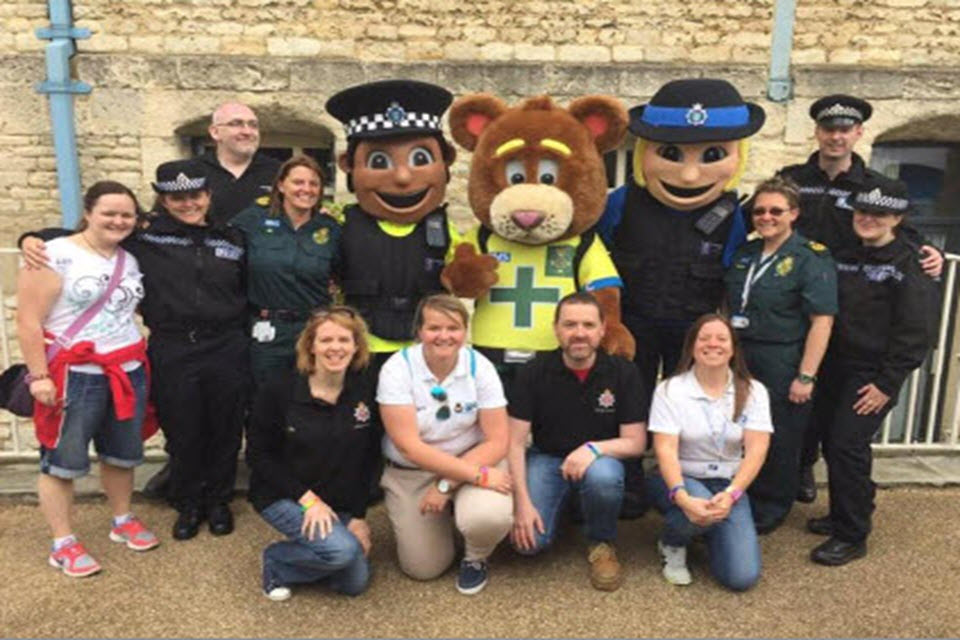 Martin Root, Information Assurance Manager at CNC, went along to support colleagues at the event. He said: "I had a great time at Oxford Pride and really enjoyed meeting people and spreading the word about how CNC supports its LGBT employees.
"The event itself was fantastic with a wonderful atmosphere and I was so pleased to be part of it. Lots of people took the time to visit us and our partners on the stands as part of the celebrations, with the TVP mascots Proud and Respect proving particularly popular and I am already looking forward to attending more Pride events this summer."
Published 9 June 2015