News story
CMA welcomes new Project Director
The Competition and Markets Authority (CMA) has today announced the appointment of Alison Gold as a Project Director.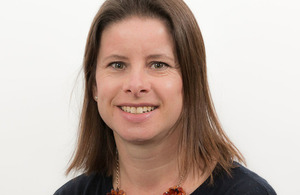 Alison joins from the BBC, where she was Head of Strategy at the BBC Trust.
Daniel Gordon, CMA Senior Director, Markets, said:
I am delighted to welcome Alison to the CMA. She impressed us deeply with her leadership abilities and experience of public policy gained at the BBC Trust, and I am very confident that she will be a very strong addition to the CMA's senior leadership team.

Alison is the fourth and final recruit to join us following the last successful campaign, which attracted a very competitive field. Fred Houwen, Tim Geer and Lucilia Falsarella-Pereira have each already started in their new posts.
Notes for editors
The CMA is the UK's primary competition and consumer authority. It is an independent non-ministerial government department with responsibility for carrying out investigations into mergers, markets and the regulated industries and enforcing competition and consumer law. For CMA updates, follow us on Twitter @CMAgovuk, Flickr, LinkedIn and like our Facebook page.
Alison Gold joins from the BBC where she was Head of Strategy at the BBC Trust, running a core part of the BBC's governance and regulatory system and acting as a senior adviser to the Chairman and Board of the BBC. She was previously a strategy management consultant at KPMG and at a media sector specialist advisory firm.
Media enquiries should be directed to Simon Belgard (simon.belgard@cma.gsi.gov.uk, 020 3738 6472).
Published 2 February 2017