News story
CMA uses new power to highlight competition issues on Energy Bill
The CMA has asked the government to ensure that the benefits of competition are properly considered by the new Oil and Gas Authority.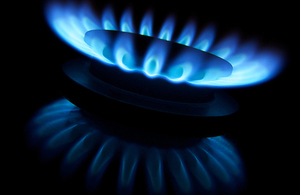 This is the first use by the CMA of its new power to make and publish written recommendations to ministers on the impact of proposals for Westminster legislation on competition.
CMA Chief Executive Alex Chisholm has written to Energy and Climate Change Secretary Amber Rudd commenting on the provisions of the Energy Bill currently before Parliament and recommending that she ensure that the new Oil and Gas Authority (OGA) takes account of any risks to competition created by the provisions of the Bill and of the impact of its actions on competition in markets.
The CMA has highlighted potential competition risks; for example that the work of the OGA helps to create an environment where companies might form anti-competitive agreements or exchange sensitive information on future pricing intentions.
The CMA has also been in contact with the OGA to help ensure that, when it is working with industry participants, neither breach competition law nor are deterred from legitimate and beneficial collaboration by fear of breaching the law.
The CMA considers it important that the OGA:
acts at all times in accordance with competition law
does not act in ways that might, even inadvertently, encourage or facilitate breaches of competition law by others
promotes and supports competition in industries it regulates
where possible, uses pro-competitive mechanisms to advance its aims
This power was granted to the CMA by the Small Business, Enterprise and Employment Act 2015.
Published 4 December 2015