CMA considers appeal in phenytoin case
The CMA is considering an appeal following today's Tribunal judgment in an excessive pricing case against 2 pharmaceutical companies.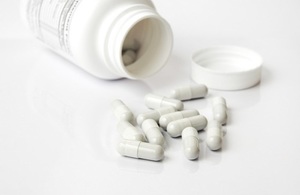 In December 2016, the CMA reached a decision that Pfizer and Flynn Pharma had breached competition law by charging unfairly high prices for phenytoin sodium capsules. The CMA had intervened to protect the NHS, and its patients and the taxpayers who fund it, following a very large overnight increase in the price of the anti-epilepsy drug in September 2012 despite there being no material change in the costs of production.
The Competition Appeal Tribunal today emphasised "the importance of this case for the public interest". The CMA is pleased that the Tribunal states "there is much in the Decision with which we agree", and that it upheld the CMA's findings on market definition and dominance.
However, the Tribunal has provisionally decided to remit the case back to the CMA for further consideration, after ruling against its finding of abuse. The Tribunal's judgment makes it clear that a finding of abuse remains possible given the size of the price increase that occurred. It is regrettable that the Tribunal chose not to make its own finding as to whether Pfizer and/or Flynn Pharma had committed an abuse, which was within its powers.
In its December 2016 decision, the CMA found Pfizer and Flynn's conduct to be a particularly serious breach of the law and imposed fines totalling £90m. NHS expenditure on phenytoin sodium capsules rose from about £2 million a year in 2012 to about £50 million in 2013 with, for example, the price of 100mg packs of the drug rising from £2.83 to £67.50. The prices charged in the UK were also many times higher than Pfizer's prices for the same drug in every other European country it sold capsules in, and several Clinical Commissioning Groups complained about the impact on the services they would be able to offer patients.
The CMA conducted an in-depth investigation during which it carefully considered the applicable law and evidence from a wide variety of sources. The legal test used has recently been applied in similar cases involving unfairly high pharmaceutical prices in other countries applying the same EU law.
The CMA continues to have serious concerns about the very big increases that have occurred for this and several other generic drugs, which have cost the NHS tens of millions of pounds. It has several active investigations which may now be severely delayed, potentially meaning that the NHS is paying more than it should for some drugs and also creating a risk that it might not be able to recover the extra money spent on these drugs.
The CMA is disappointed with today's judgment which it is carefully reviewing. In light of its importance to the NHS and the potential implications for similar cases, the CMA is actively considering whether to appeal.