Clever fakes found at Heathrow
Counterfeit goods valued at almost £4m have been seized by UK Border Agency officers based at Heathrow Airport in the last three months alone, it has been revealed.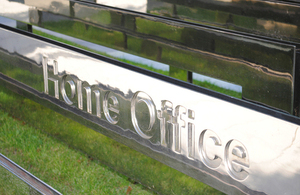 Among significant finds were 1,300 fake iPhones, 50 bogus iPads and 2,500 pieces of counterfeit designer jewellery worth over £500,000.
Batches of labels destined to be stitched on to fake products to make them look real were also discovered.
Unlicensed Viagra
Officers have also stopped over 180,000 counterfeit and unlicensed Viagra tablets from hitting the UK black market. These are worth £1.1m and contain unknown, potentially harmful chemicals which are unlikely to have the desired effect.
UK Border Agency officers operate 24 hours a day at ports, airports and mail sorting centres to prevent counterfeit goods hitting the UK's streets, where they can be bought by unsuspecting members of the public.
As well as attempting to avoid duty and VAT, unscrupulous importers also put consumers at risk from potentially dangerous, unregulated products.
One step ahead
Assistant director Grant Miller from the UK Border Agency at Heathrow, said: 'Some of the smuggling techniques used here are quite sophisticated, but it's our job to stay one step ahead.
'We have to stop the trade in counterfeit goods to protect the public purse and protect consumers from potentially dangerous goods. We've seen cases of hair straighteners and other electrical goods literally blowing up in people's hands.'
Private prosecutions
After suspected counterfeit goods are detained by the UK Border Agency, officers approach the companies who hold the rights to verify that the products are fakes.
The company then decides whether or not to bring a private prosecution against the importer. The goods will also be destroyed.
Anyone with information about activity they suspect may be linked to smuggling should call 0800 595 000.
Published 9 September 2010